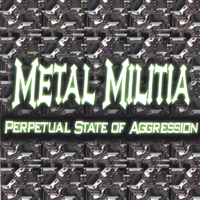 I know I shouldn't encourage him, But I feel that all Americans should be able to voice their views and opinions so that we may find a common ground.

(And- sometimes, maybe a LOT of the time, it can help us realize how batshit-crazy some of our fellow Americans are)

But kudos go to those among us, even the "leftest" haters like Caveman- when they help make the blogosphere aware of such Kick Ass methods of dealing with terror...

http://cavemenforequalrights.blogspot.com/2006/12/kill-terrorist.html

Woo Hoo! YES- Unleash the Metal Gods of War! Combined with violent Gangsta rappers in Impalas soon we will celebrate glorious victory against the Terrorists..
1-8-7 on a muthafuggin raghead, yo! Disrespect dat flag, fool? I be bitch-slapping Osama, word.

See, we should be giving GUNS to gang members and violent hippy-haired metal guitarists (along with some wicked camo pants that can be shredded for like, maximum radness).

...

I sometimes wonder why these YO-YOs on both sides don't see how much they look alike to the rest of us who have somehow managed to stay sane. And Caveman, before you wind up to call me a terrorist-lover for the umpteenth time- You betta recognize, fool.

Both sides of your bloody coin are donning camos, picking up rifles, dropping bombs and chanting nationalist rhetoric to justify killing. I watched your other video, and for the first few seconds, I wondered which type will it be- will it be soldiers blowing up Iraqis to the cheers of Caveman or will it be Iraqis blowing up soldiers to the chagrin (look it up) of Caveman... This time it was ied on US forces. They are hard to tell apart sometimes.

More assholes blowing up people. And for what? You don't even fucking know, do you?